Advanced Cellular Zeolite (ACZ) nano® Extra Strength
Posted by Anna Jones on 11 April 2013 01:25 PM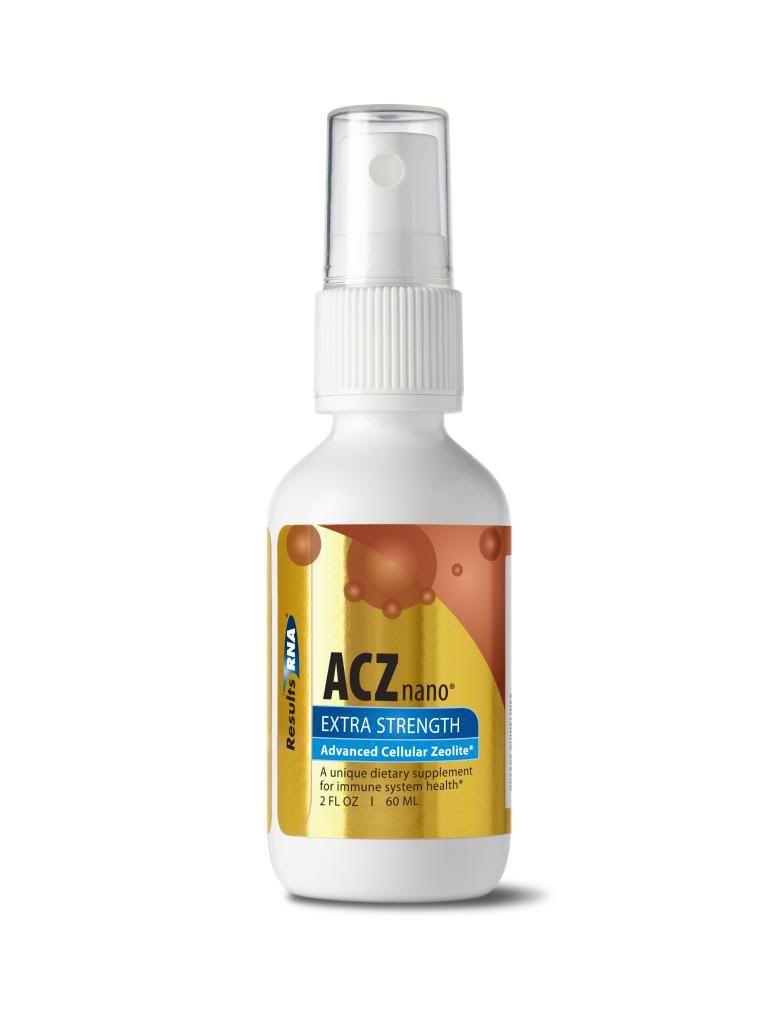 Advanced Cellular Zeolite nano® Extra Strength For Superior Detoxification
Detox your blood, cells and balance your pH levels by effectively reversing acute chemical as well as allergic reactions with Advanced Cellular Zeolite intra-oral spray.
ACZ Nano® Extra Strength binds itself irreversibly to toxic heavy metals such as lead or mercury, chemical toxins, free radicals, radioactive toxins and VOCs, removing them from the urinary tract without removing any of the body's nutrients. There are numerous independent studies which show good results in urine challenges when using Advanced Cellular Zeolite.
ACZ nano® Extra Strength is a newly improved formula, providing the highest concentration of nanomized zeolite per dose, giving greater detoxification and therefore extraordinary results.
Benefits of using ACZ nano® Extra Strength include:
Detoxifying both the blood and cells, balancing the body's pH levels
Removing fluorine and chlorine from the body, two strong oxidising agents found in drinking water
Removing toxins from the urinary tract without removing vital nutrients. These toxins could be chemical, toxic heavy metals, radioactive toxins, VOC's or free radicals
Maximum Toxicant Uptake - ACZnano® Extra Strength increases the urinary output of mercury by up to 103,500% over the baseline
High absorption rate means nanomized zeolite particles are more easily absorbed into the bloodstream, so urinary toxin output increases
Greater surface area with a one million times increase in the surface area versus the amounts of zeolite administered
SUPPLEMENT FACTS
Serving Size
5 sprays; 5.9 mg sub-micronized Clinoptilolite zeolite per serving
Other Ingredient
Nano Distilled Water
Offered in 2 oz and 4 oz Intra-oral Sprays
Intra-oral Spray Dosage Guidelines
Shake bottle before using.

DIRECTIONS:
Take 5 sprays by mouth, 2-3 times daily. For a higher dose, take 10 sprays by mouth, 4 times daily.
FOR BEST RESULTS:
It's recommended to take ACZ nano® Extra Strength and ACS 200® Extra Strength daily to maintain optimal health and total body detoxification.
PURITY AND QUALITY GUARANTEED:
ACZ nano® Extra Strength is produced under strict GMP manufacturing controls in conformance with guidelines for dietary supplements set forth in USP XXVII. For purity and quality, ACZ nano® Extra Strength contains no preservatives, no alcohol, artificial coloring or flavoring.
---